赏心四季遇见最美山东
---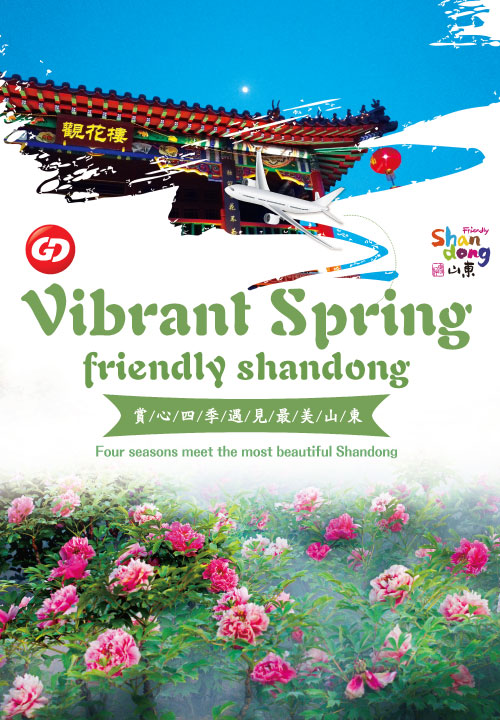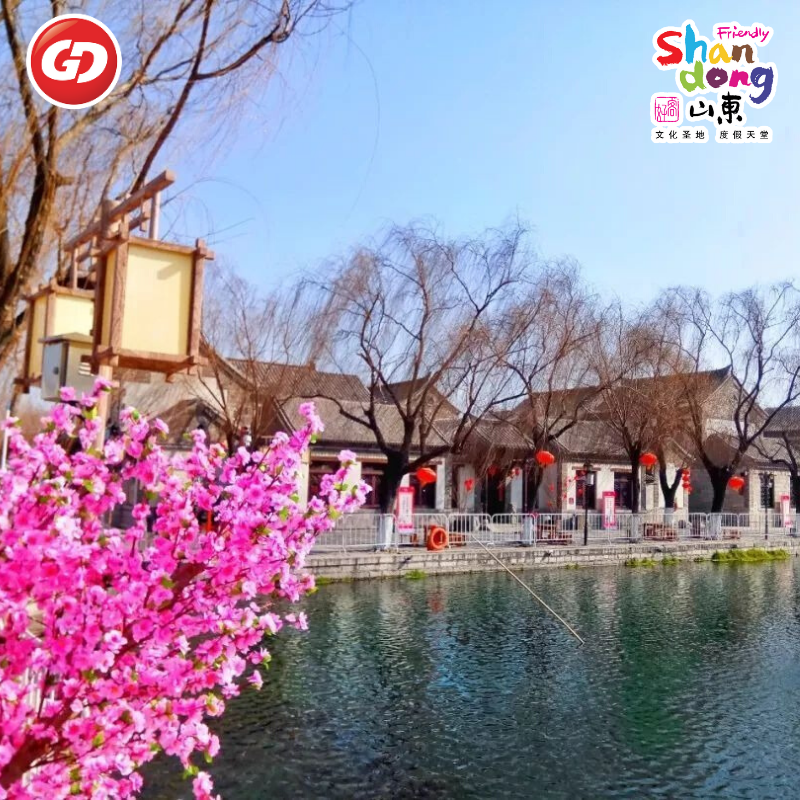 【中国山东 – 活力春天】
人间最美四月天,不负春光和时行。春天的山东,最适合去到就是泰山,有桃花峪美如仙境;或是游览青岛,有漫天飞舞的樱花观赏。来趟春季之旅,可以选择到中国山东体验哦!
【China Shandong – Vibrant Spring】
Spring is great because of its weather, feeling warm for the whole season. While spring in Shandong the best place to travel is Mount Tai for its lovely peach blossom or you can visit Qingdao for its blooming cherry blossom. If you wish to have an extraordinary spring trip, you may plan to visit Shandong!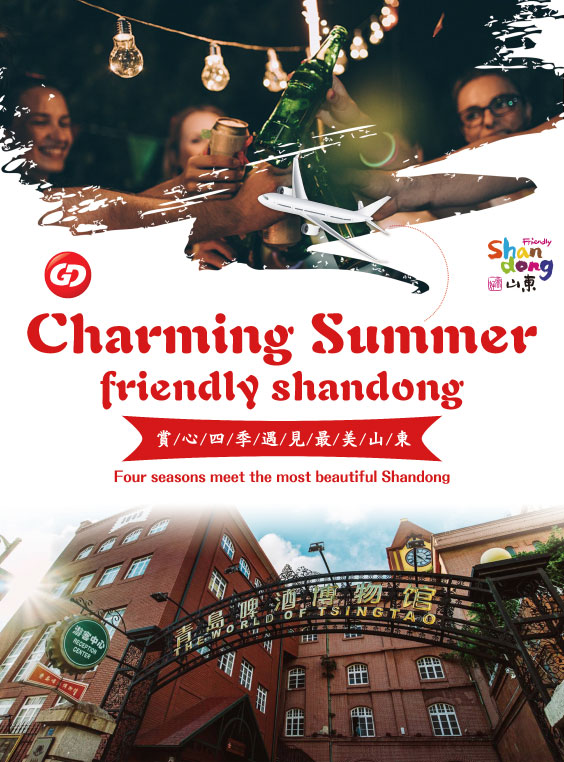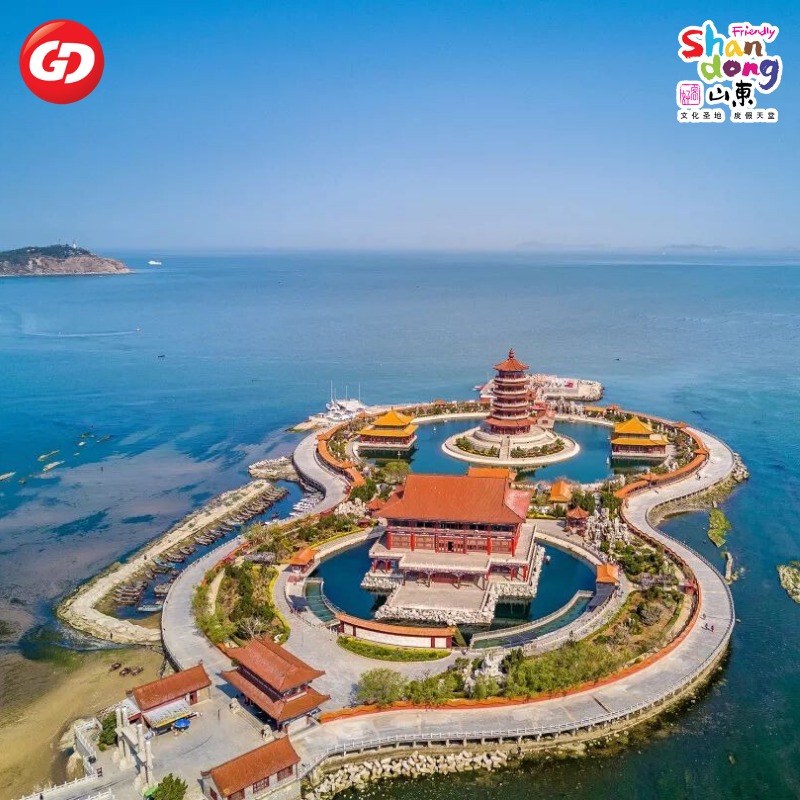 【中国山东 – 魅力夏天】
炎炎夏日,依然可感受山东的沁凉。
夏季避暑莫过于到青岛,中国唯一享有"世界最美海湾"美誉的景区,下海畅游,感受盛夏海滨的舒爽。当然,你也可到济南市的天下第一泉风景区,泉、河、湖、城融为一体,展现了独特的水域风光,为夏季增添一丝清凉。
【Shandong, Charming Summer】
On hot summer days, you can still feel the coolness in Shandong.
One of the best ways to beat the summer heat is cooling off on a beach in Qingdao. Qingdao has named as the world's most beautiful bay, just dip in the sea, and enjoy the refreshing ocean air by the beach.
Also, relax in the city of spring, The World Best Spring Scenic Area in Jinan. It consists of spring, river, lake and city, which contribute to the amazing scenic view, definitely a great way to cool off during the summer days.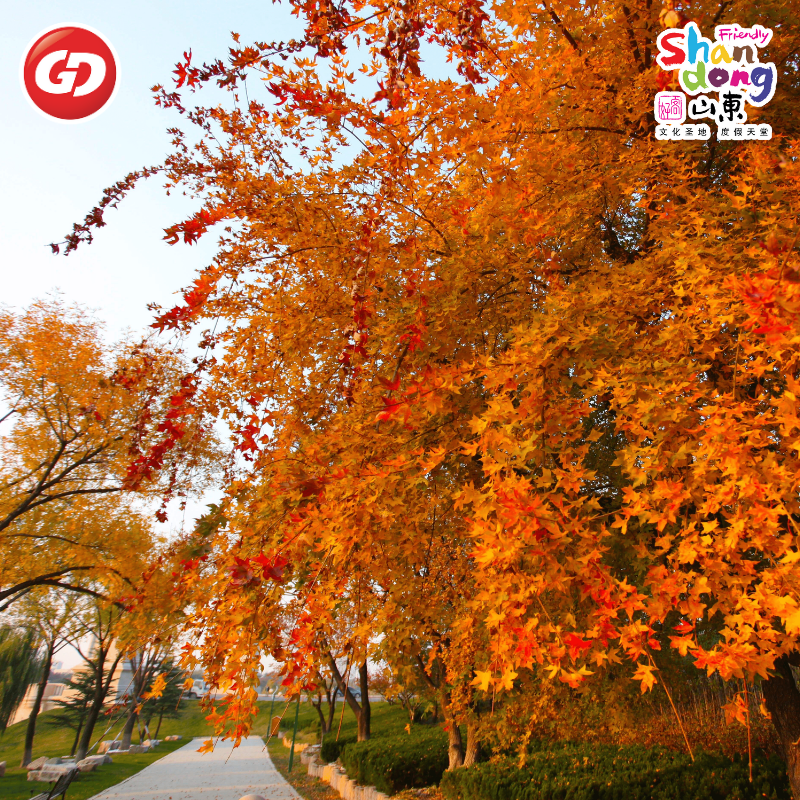 【中国山东 – 绮丽秋天】
秋风徐来,秋意渐浓,山东秋景,你看过了吗?
秋天蕴含着红色、黄色、绿色的色彩,若想欣赏绚丽多彩的秋色,可到潍坊,据说这里是看红叶最漂亮的地方。而济南的诗意情怀,就在秋天的大明湖尽情荡漾,漫步在大明湖湖畔,仿佛油画一般,心醉于秋色中。
[Shandong, Gorgeous Autumn]
When the leaves fall, the wind blows, it's time to enjoy the spectacular autumn colours in Shandong. If you love fall foliage, plan a trip to Weifang, one of the beautiful places to see the red leaves. Another good place to move around in Jinan during autumn is Daming Lake, enjoy the beautiful and graceful scenery.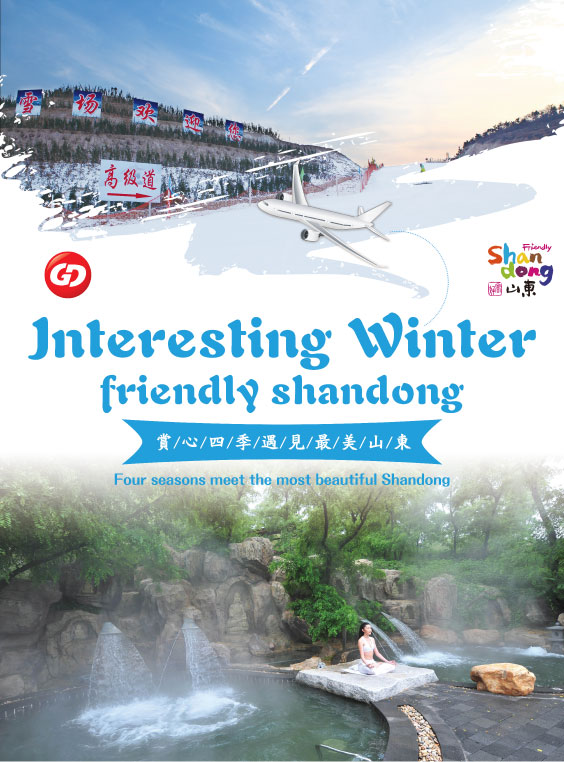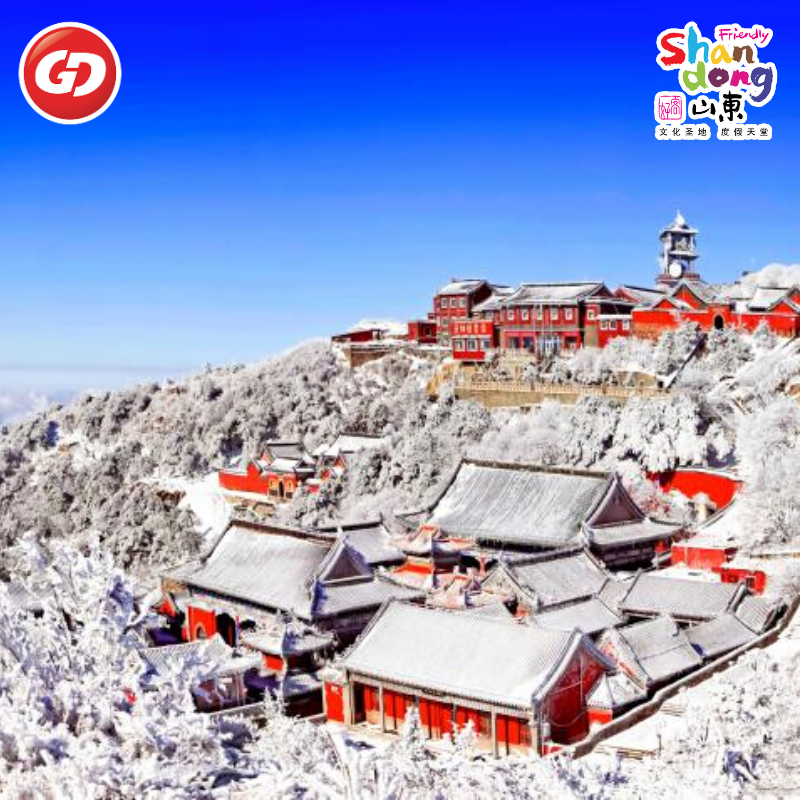 【中国山东 – 趣味冬天】
冷飕飕的冬季,遍地白雪的浪漫氛围,让你陶醉在山东的美景。
邂逅济南黑虎泉的雪景,水面"仙气"弥漫,犹如人间仙境。再来欣赏泰山的皑皑白雪,云雾缭绕的景色,这里壮丽迷人的奇观,是许多摄影爱好者最爱的绝色雪景。
[Shandong, Interesting Winter]
In the coldest season, winter could just be the most romantic season of the year. There is nothing more tempting than to explore the beauty of Shandong during this winter. Black Tiger Spring, also called Heihu Spring in Jinan, when the snow falling and the steam rising creates a mystic atmosphere. The majestic Mount Tai has another lingering charm during winter, the amazing snowy scenes attract photographers for a very good reason.
更多山东相关的详情可浏览:好客山东网 https://www.sdta.cn/
欲知更多关于GD旅游配套或签购可联络我们的GD旅游伙伴:https://www.goldendestinations.com/contactagents.php
For more details about Shandong please visit: Friendly Shandong https://www.sdta.cn/
For booking please contact our GD Partners: http://www.goldendestinations.com/contactagents.php