Alaska Princess Cruises
---
PRINCESS CRUISES 公主遊輪
One of the best-known names in cruising, Princess Cruises first set sail in 1965 with a single ship cruising to Mexico. More than 50 years later, the line is renowned for innovative ships, an array of onboard options, and an environment of exceptional customer service.Princess' more than 170 different itineraries offer travelers the opportunity to literally cover the globe, with sailings to seven continents that call at more than 330 ports and destinations around the world. Destinations include the Caribbean, Alaska, Panama Canal, Europe, Mexico, South America/Antarctica, Australia/New Zealand, South Pacific, Hawaii, Tahiti/French Polynesia, Asia, India, Africa, Canada/New England and world cruises.

公主号是郵輪界最知名的品牌之一,於 1965 年首次啟航,乘坐一艘前往墨西哥的郵輪。 50 多年後,該航線以創新船舶、一系列船上選擇和卓越的客戶服務環境而聞名。公主號的 170 多條不同航線為旅客提供了真正覆蓋全球的機會,航行至七大洲,停靠全球 330 多個港口和目的地。目的地包括加勒比海、阿拉斯加、巴拿馬、運河、歐洲墨西哥、南美洲/南極洲、澳大利亞/新西蘭、南太平洋、夏威夷、大溪地/法屬波利尼西亞、亞洲、印度、非洲、加拿大/新英格蘭和世界郵輪。



Explore the Royal Princess Cruise Ship:
ROYAL PRINCESS OVERVIEW
The Royal Princess is the largest cruise ship sailing Alaska's Voyage of the Glaciers route. This newly renovated 19-deck vessel features a multi-story interior atrium and expansive public spaces. Favorite ship features include the beautiful SeaWalk and neighboring SeaView Bar. The Royal Princess's onboard atmosphere is welcoming to all ages, with a Camp Discovery Youth Center and Teen Lounge for kids, and a casino, cocktail bars, and spa for adults. Dining options range from elegant traditional evening dining, to casual poolside fare. The ship's accommodations feature the Princess Luxury Bed, and all outside staterooms have a private balcony.
SHIP FACTS
Cruise Line: Princess Cruises
Dining: Anytime/flexible and traditional/set dining.
Lower Berth Capacity: 3,560
Crew: 1346 (crew ratio 2.6)
Launched: 2013 (refurbished 2018)
WHY PICK THIS SHIP?
Recently refurbished, the Royal Princess maximizes fun onboard activities along with opportunities to learn about Alaska's unique lifestyle and culture when not in port.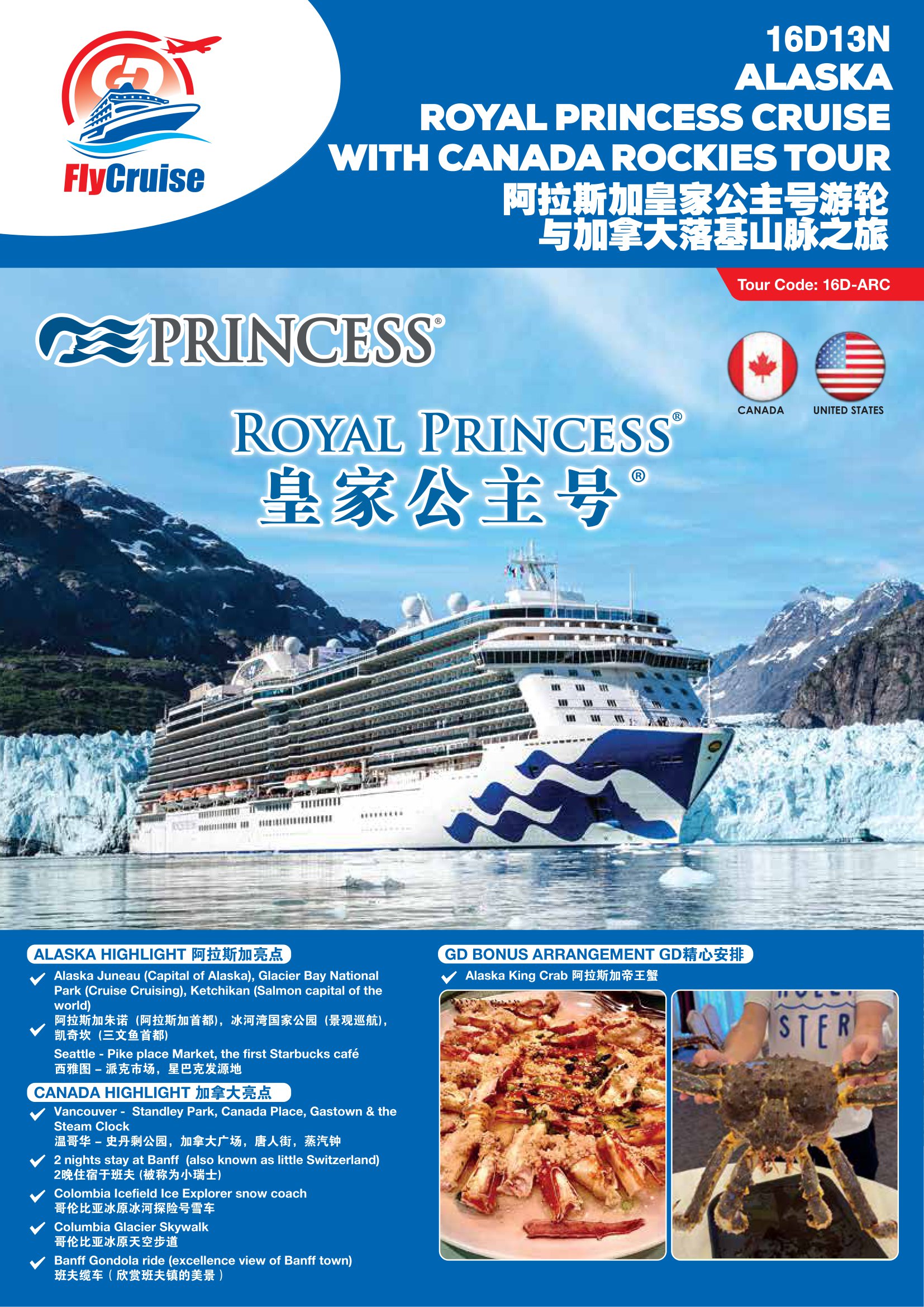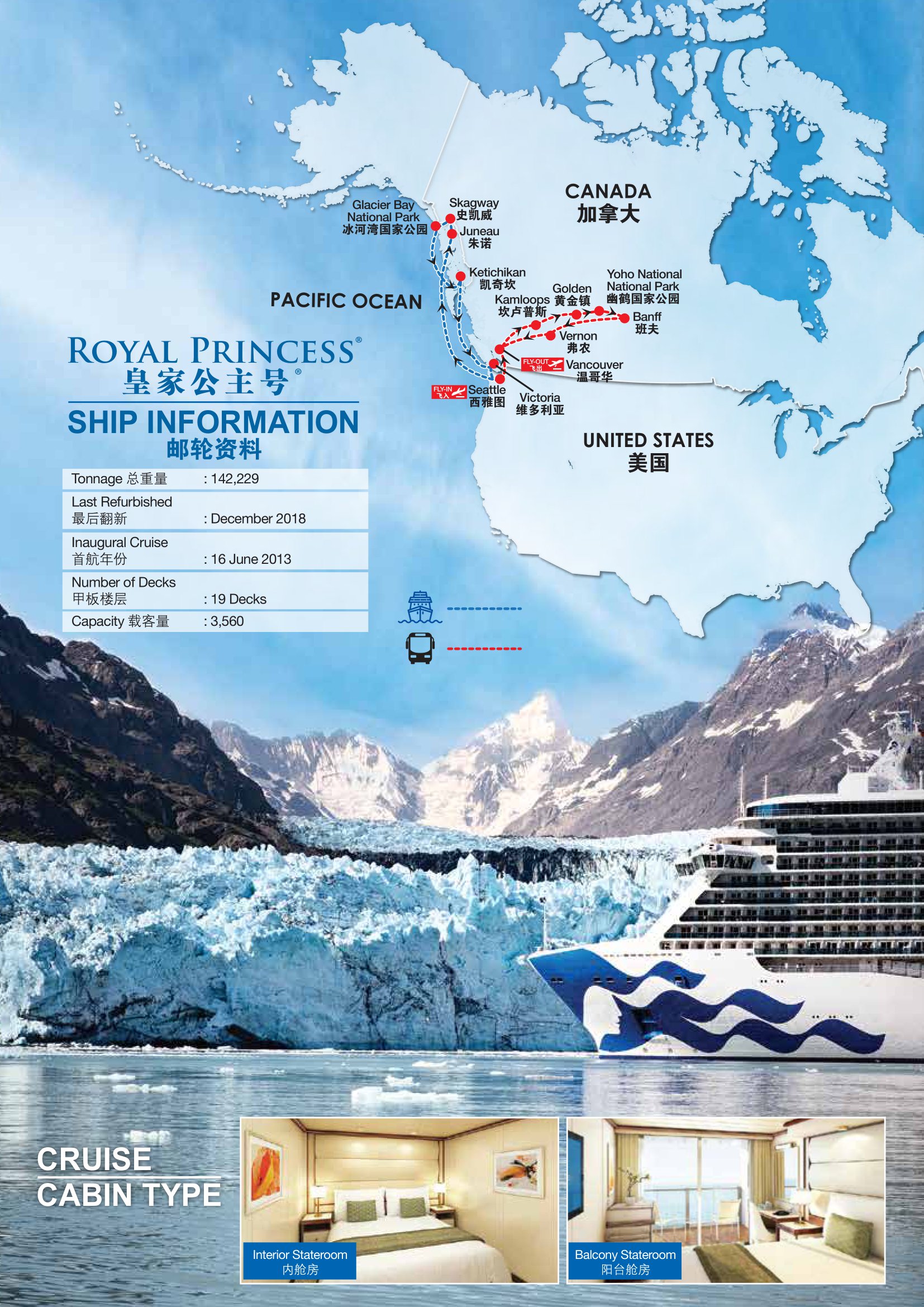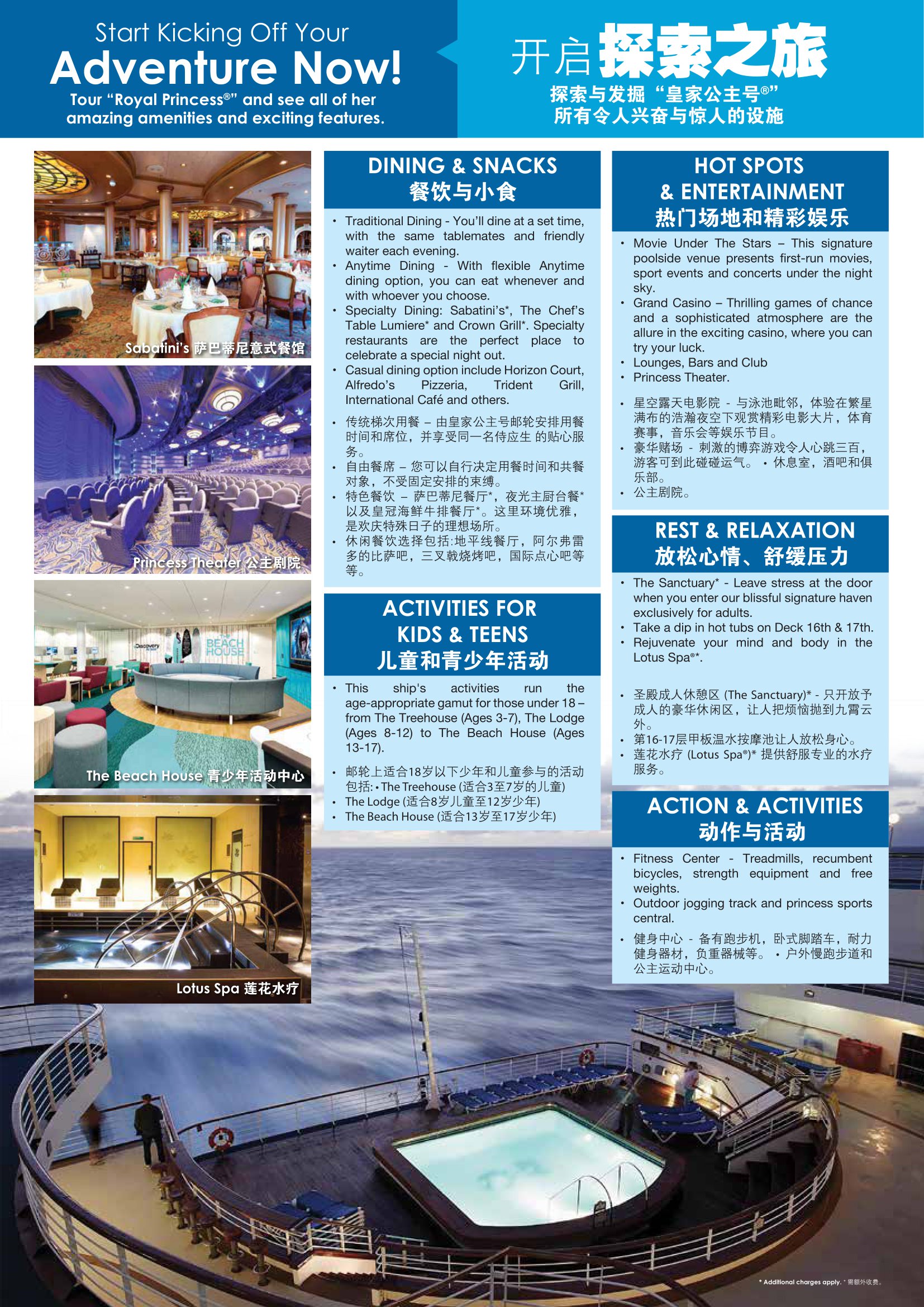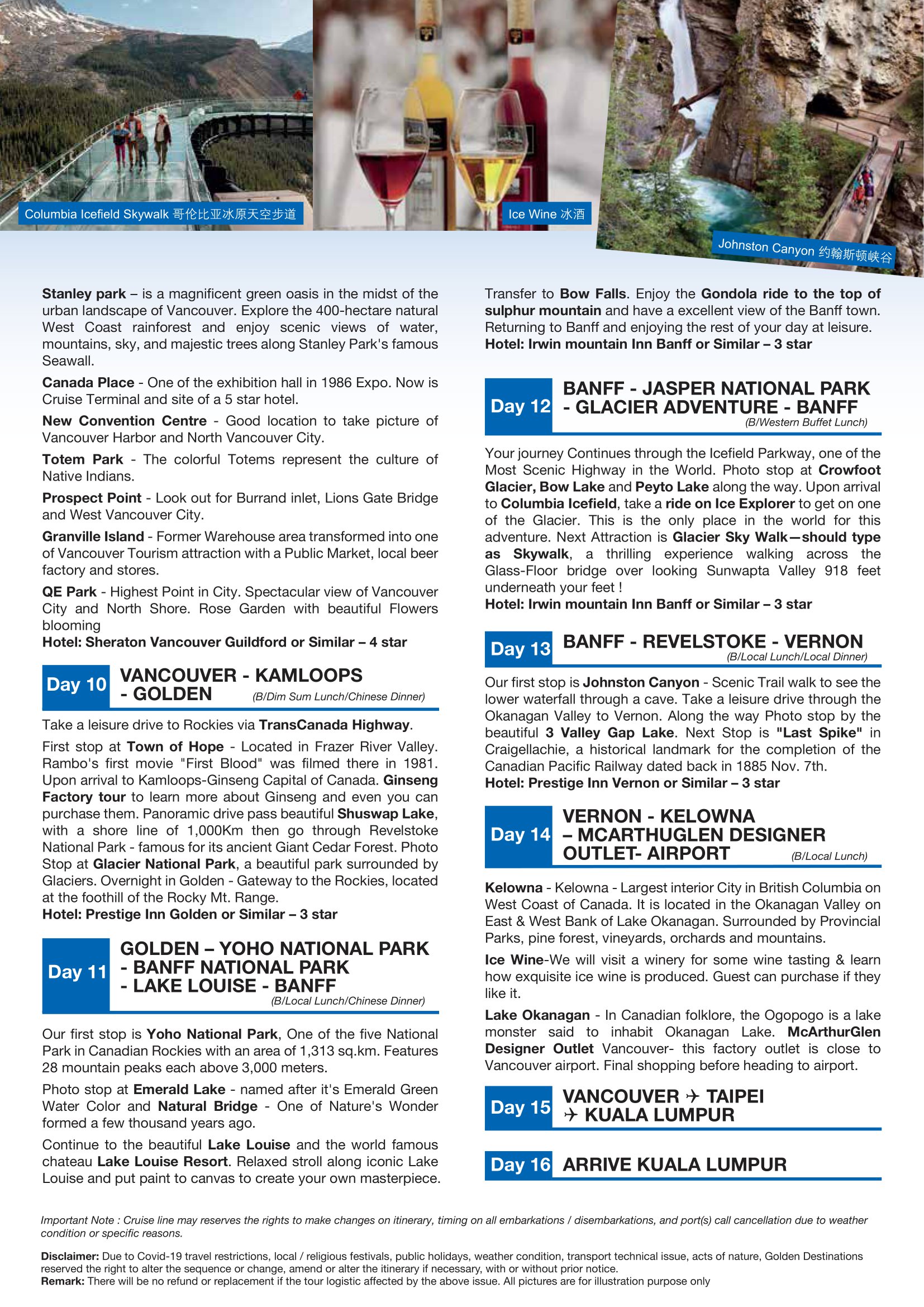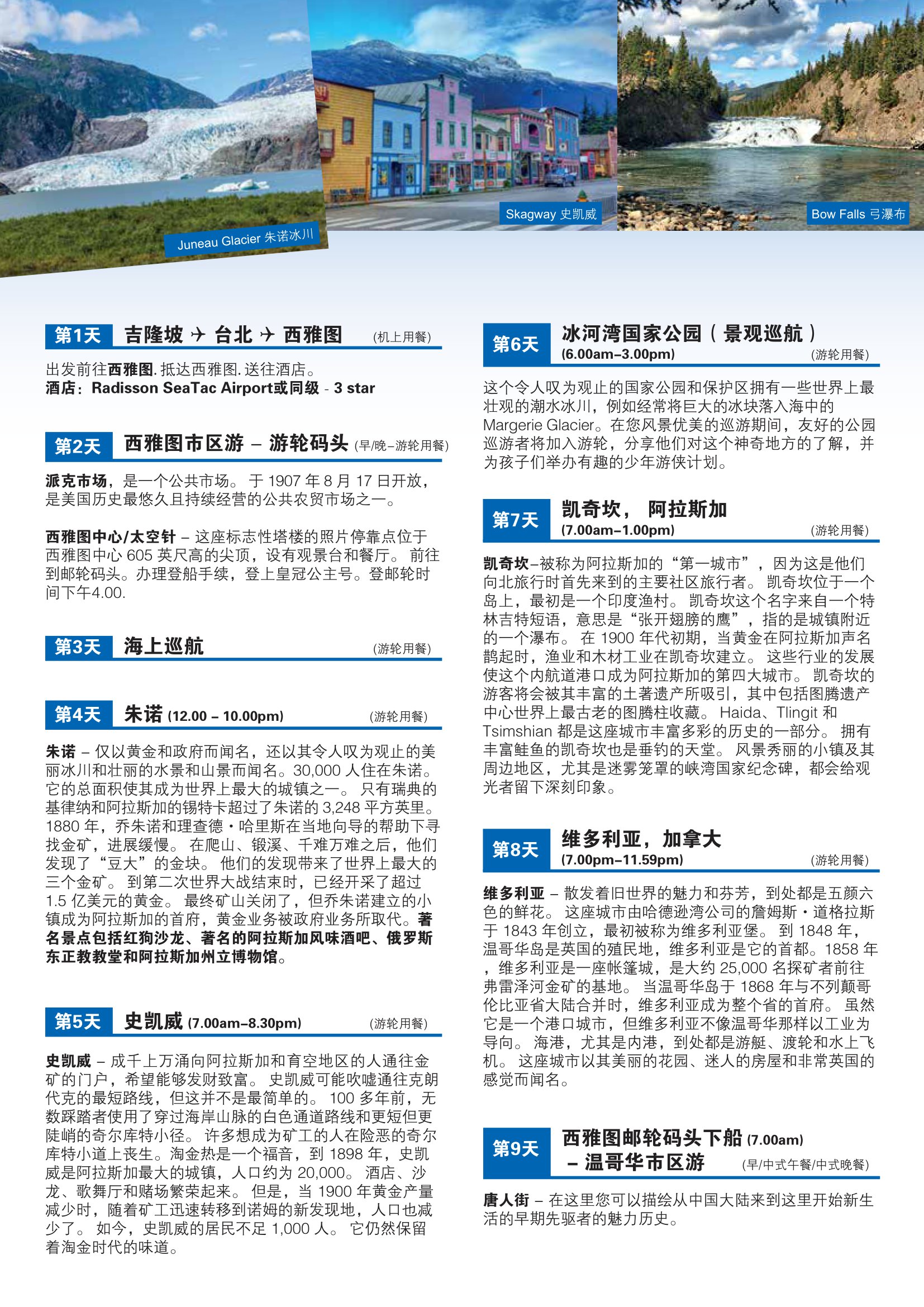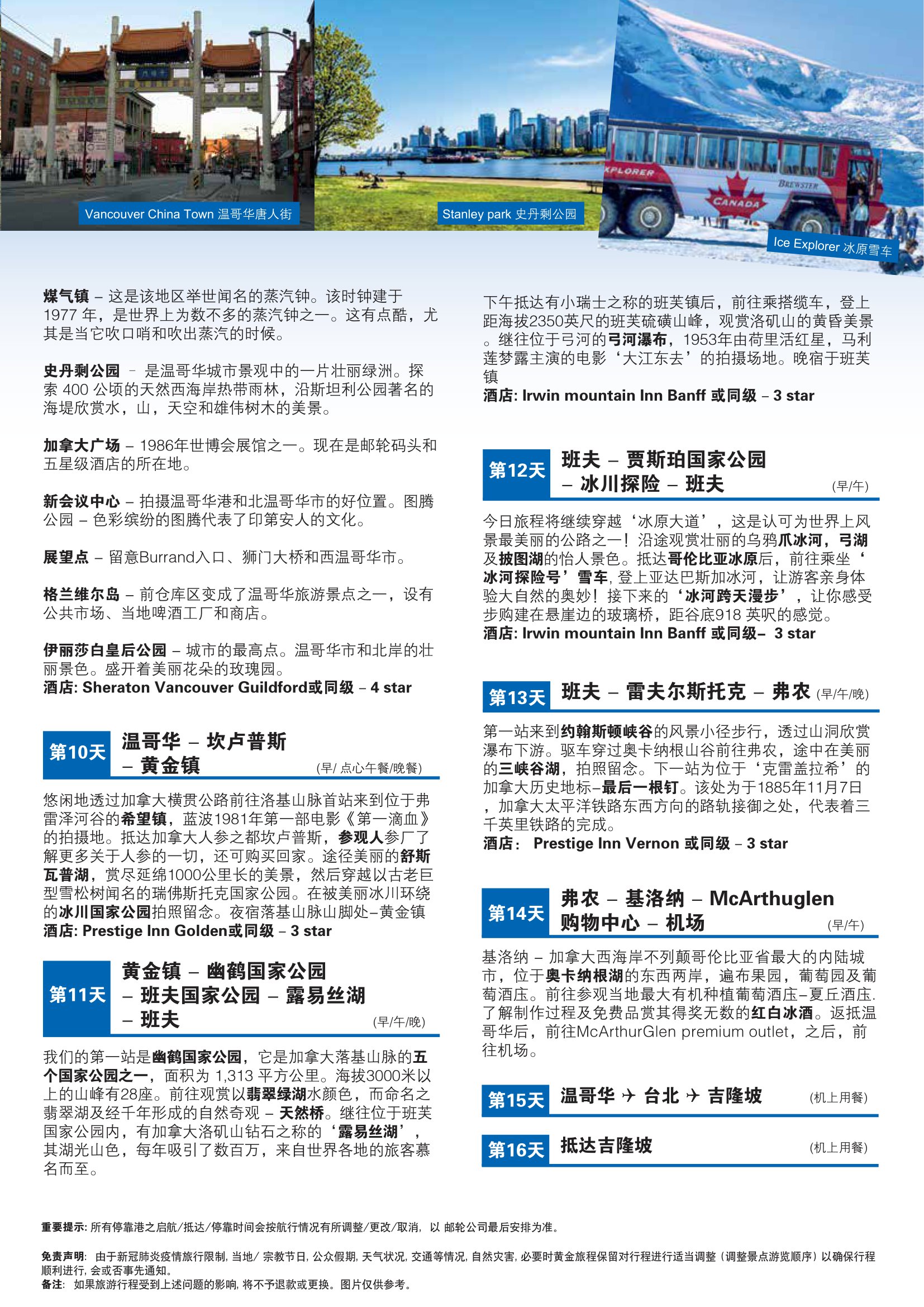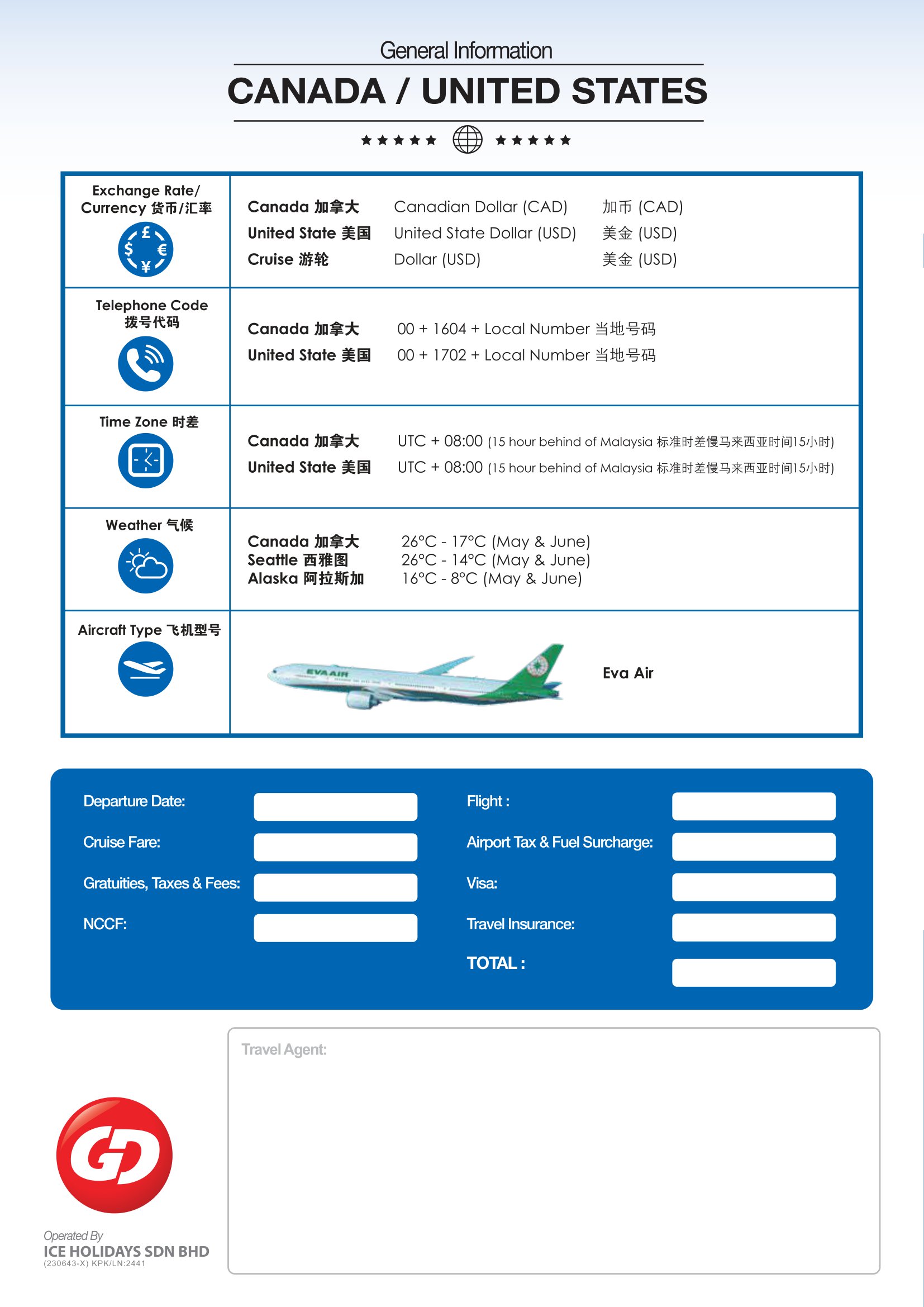 Download Brochure Here:16D13N ALASKA ROYAL PRINCESS CRUISE WITH CANADIAN ROCKIES TOUR
Available Departure Dates: 5 May 2023, 2 Jun 2023, 15 Sep 2023
Please contact our GD Partners for more information!
For others Princess Cruise Destination Info:
Download Princess Cruises Dream Destinations 2023